Sometimes surgery is a numbers game. Sure, you'd rather not have to worry about price when it comes to something as important as your knee, but the reality is that it's an expensive procedure. In the states, patients without health insurance can expect to pay $35,000+ for total replacement, about half that for partial. Even if you do have health insurance, unless it's a completely debilitating situation, you may find it difficult to convince them that it's not an elective procedure…thus putting most of the financial burden back on your shoulders.
For that very reason, many patients seek out knee replacement clinics outside of the US. One of the more popular destinations is India — since the turn of the century, the country as a whole has made major medical strides in hospital procedures, in-house equipment and regulation/oversight of lead surgeons and their staff. In some hospitals, it's pretty darn difficult to tell you're abroad. Their facilities, rooms and customer service are all top notch. That said, don't ever forget you ARE outside the U.S., so gone are consumer safety nets such as a medical malpractice claim if something should go wrong. Just be sure to weight all the pros and cons before booking a procedure.
How much does surgery cost in India?
While the price will vary by season, hospital and general demand, expect to pay close to the following:
Partial Knee Replacement: $4,000
Total Knee Replacement: $7,000
Roughly, 1/5th of the price you'll find in the U.S. (without insurance).
Remember, you still need to travel there and stay in a hotel (preferably close to the clinic), so budget an additional $1,500 or so. Most clinics and/or medical tourism agencies offer special flight and hotel accommodation packages for their patients, so you may be able to dramatically reduce that cost. Don't hesitate to bring up those discounts…they're always available, especially before you put down a surgery deposit.
Most popular cities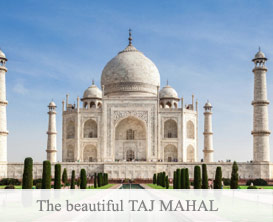 Over the past decade, knee replacement facilities have proliferated throughout India, sparked largely by medical tourism demand. Now, that's not always a good thing. With a larger selection than ever, it's critical you do your due diligence and pick an extremely well-reviewed and respected facility. Consult previous patients, reviews on the internet and even your local primary physician (he/she may be able to refer you to other U.S. doctors who've dealt with specific hospitals in India).
These cities are home to the most number of clinics (in descending order):
New Delhi, Mumbai, Bangalore, Pune, Gurgaon, Chennai, Aurangabad
Leading clinics in India
After years of feedback from patients who've traveled abroad and my dealings with various clinics in India, here are my top choices (subject to change at anytime):
AG Knee Clinic – located in Gurgaon, they specialize in a variety of knee-related procedures, including complete and partial joint replacement, arthritic conditions and much more. Lead surgeon: Dr. Ashok Goel
Dr. Shivkumar Santpure – based out of Aurangabad, this clinic performs an impressive amount of both total and partial knee replacement procedures; they also specialize in other major joints (elbow, hip, etc). Lead surgeon: Dr. Santpure Shivkumar
If you'd like a personalized doctor recommendation, fill out the form below.
(I'll review your case and send you the top-rated MDs and clinics in the area)